I loaded up some 250 gr AB's in my M700 LSS 338 RUM and headed out to the range.
I shot two sub MOA groups. The first group went .757" c/c with the first two touching, .351" c/c. The second group went .479" c/c.
I also shot and recovered two of the 250 gr AB's from water jugs at 100 yds. Both bullets were recovered in the 6th jug, #1 opened up to .667" and weighed 143.8 grs (57.5%) and #2 measured .693" and weighed 145.3 grs (58.1%).
This is going to be a great bullet for the 338 cal fans.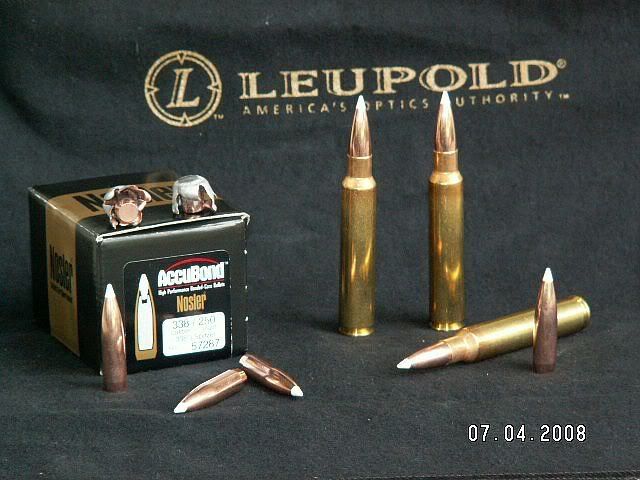 JD338